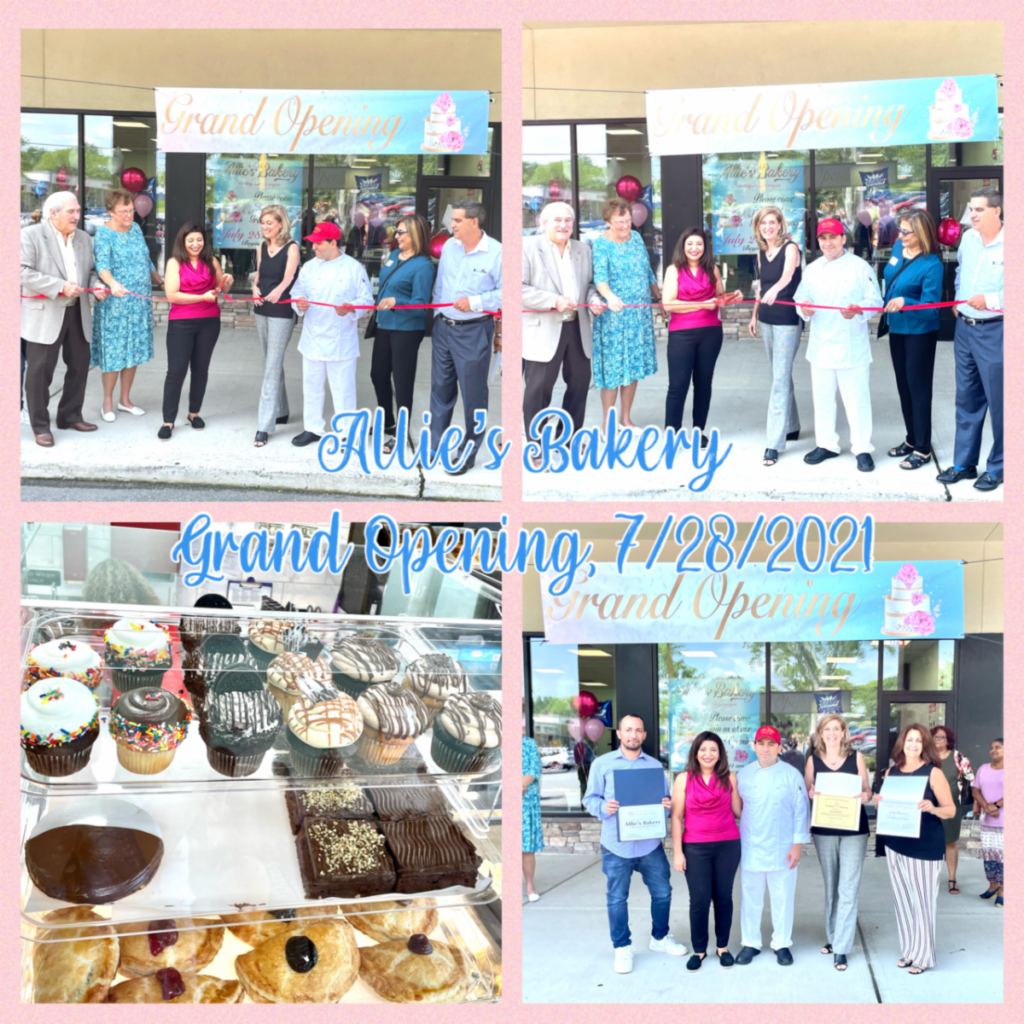 Congratulations to Celia Moscoso and Head Pastry Chef Rosalio on their Grand Opening of Allie's Bakery in the Orangetown Shopping Center, Orangeburg, NY.

Their bakers are always available to discuss custom creations that meet and exceed your expectations. They take enormous satisfaction in bringing to life whatever your imagination desires, in line with their motto, that there's Something Sweet for Everyone! 
Whether that means designing a cake around your child's favorite cartoon character or designing the perfect wedding memory, their team is at your service.