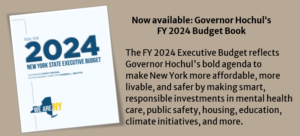 To view the budget book, click here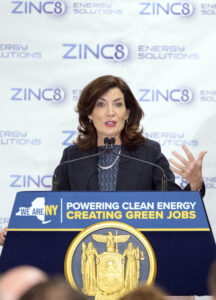 News from Governor Hochul
$22 million has been awarded to support 21 projects across New York State through the Regional Economic Development Council initiative – details here
More than $390 million in financing to build more than 1,600 affordable and supportive homes across New York State – details here
$672 million electric and gas utility bill relief for New Yorkers – details here
$143 million investment in critical water infrastructure projects across New York State – read more here
Regional Highlights
On Thursday, January 26, 2023, Governor Kathy Hochul announced that Zinc8 Energy Solutions, USA, a leader in the long-duration energy storage industry, will relocate its $68 million manufacturing facility and U.S. headquarters to Kingston, Ulster County at the former Tech City, IBM Ulster campus, now known as iPark 87 business park.

Zinc8 Energy Solutions develops innovative battery technology that uses zinc and air as fuel. Zinc8 has committed to creating up to 500 jobs, complementing New York State's national leadership in growing the green economy, spearheading efforts to reduce greenhouse gas emissions, and prioritization of combating climate change.

The company's location to Ulster County supports Governor Hochul's newly announced framework for the State to achieve a nation-leading six gigawatts of energy storage by 2030.
See press release here.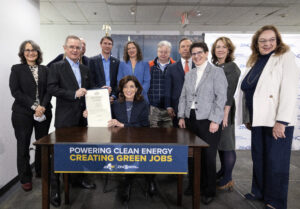 January 26, 2023 – Kingston, NY – Governor Kathy Hochul makes an economic development and clean energy innovation announcement in Kingston. (Mike Groll/Office of Governor Kathy Hochul)

Click here or scan the QR code above to access the survey
Economic Development Opportunities
Upcoming Events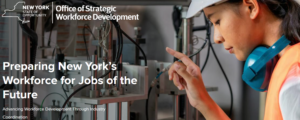 Workforce Funding Opportunities through OSWD
The Office of Strategic Workforce Development will be hosting a webinar to provide details on funding opportunities and how they can be used to develop and grow workforce development programs in your region.
Date: Tuesday, February 14, 2023
Time: 11:00am – 12:00pm EST
Click here to register