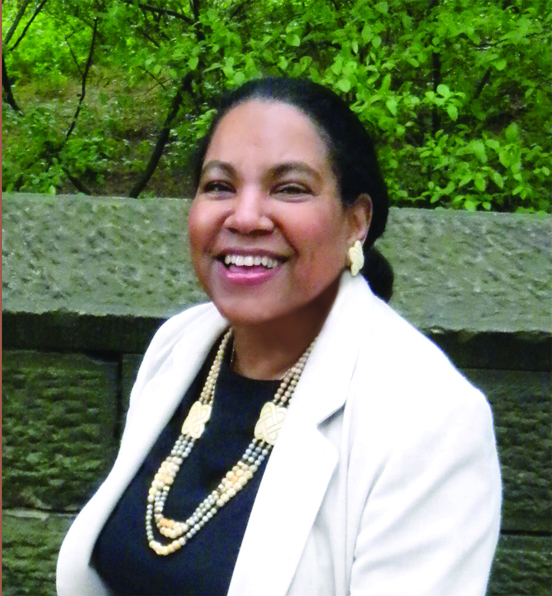 ROCKLAND COUNTY, N.Y. (June 8, 2021) –Rockland Community College will host a book talk from 12:30 pm – 2:00 pm on Tuesday, June 15 with Dr. Marcia Cantarella, author of I CAN Finish College: The Overcome Any Obstacle and Get Your Degree Guide. Dr. Michael Baston, President of RCC, will be joining her on the ZOOM presentation.
Dr. Cantarella has been an Associate Dean at Hunter College, a Dean at Princeton University and part of the Dean's staff at New York University's College of Arts and Science. In these functions she has been responsible for academic advisement, career development, preparation for postgraduate fellowships, development of diversity programs and strategies to generally enhance students' academic experience and outcomes. Read Dr. Cantarella's full bio: https://drive.google.com/file/d/1_bvm2Zzg3mrKTpmpDStCuIOnF3_qbpXf/view
In addition to discussing learning techniques for completing college successfully, Dr. Cantarella will share her personal journey and discuss how her work with college students helped her to develop the breakthrough strategies that lead to success. She will also reflect upon the groundbreaking civil rights work of her father, celebrated activist Whitney Young, and how he might view current events.
This Book Talk is being co-sponsored by RCC's Office of Diversity, Equity and Inclusion, the TRiO Program, and the Sam Draper Honors Program. All are welcome, especially students who may be new to RCC, continuing their education at the college, preparing to transfer to RCC or re-entering the workforce. All student attendees will be entered into a lottery to win a free copy of Dr. Cantarella's book. Winners must pick up the book from RCC's Suffern campus.
To register for the event, visit http://bit.ly/cantarellabooktalk


About Rockland Community College, State University of New York
Rockland Community College, State University of New York, offers a safe, supportive learning environment for thousands of students from diverse backgrounds who appreciate small class sizes and personal attention from a distinguished, award-winning faculty that includes Fulbright scholars and SUNY Distinguished Professors. Thanks to the school's affordable tuition, students who begin their career journey at RCC and then transfer to a four-year college can save up to $100,000 on their education. RCC is also proud to provide career training and professional development to adult learners looking to change careers or upgrade their skills through its new Career Skills Academy. More information can be found at www.sunyrockland.edu.