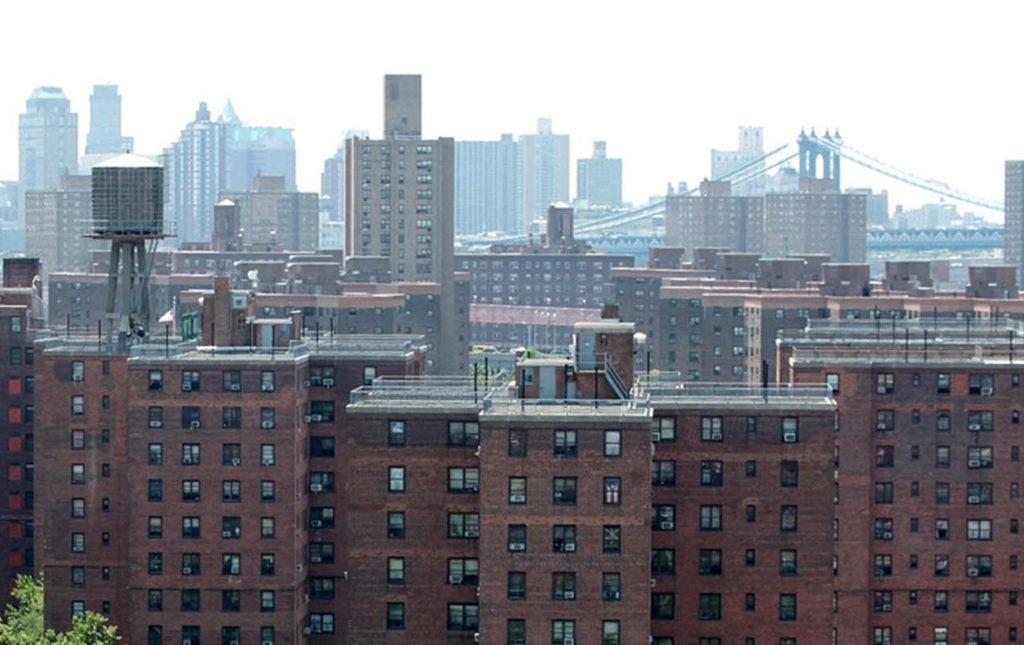 NY Green Bank is pleased to announce the release of a new financing pathway for multifamily affordable housing electrification and electrification-readiness. The launch of this request for proposals (RFP) aligns with NY Green Bank's target of $150 million in affordable housing investment announced by Governor Andrew M. Cuomo in July 2020 and supports NY Green Bank's overall strategy to prioritize energy efficiency and building electrification investments in historically underserved communities. This new pathway to engage with NY Green Bank supports an equitable transition to a clean energy economy and the delivery of at least 35 percent with a goal of 40 percent of the benefits of clean energy investments to disadvantaged communities as outlined in the Climate Leadership and Community Protection Act.

NY Green Bank's RFP 18 invites property owners and developers, energy service companies and equipment manufacturers, capital providers, and other market participants to submit proposals for investment in the construction or retrofit of multifamily affordable housing buildings to high levels of energy performance in New York State. This investment approach is backed by:Products, terms, and rates that are calibrated to the needs of the sector and based on comparable transactions in the market;Beneficial impact to residents weighed as a key investment goal; andDedicated senior team with affordable housing investment expertise.RFP 18 is now accepting proposals and will remain open with submissions evaluated on a rolling basis. To learn more, register for "Get to Know RFP 18", an informational webinar featuring Vice President Tibita Kaneene on July 14 at 12pm ET.

NY Green Bank recognizes that high-performance multifamily affordable housing is one of the many sectors in which clean energy and sustainable infrastructure investment is needed in the State's historically underserved communities. Other investment RFPs, including RFP 1 , remain open to proposals for projects that serve disadvantaged communities but do not fit within the scope of this opportunity, such as rooftop solar installations on affordable housing properties, high performance non-residential buildings, and community solar that will benefit low- to moderate- income subscribers.

As part of its broader investment approach, NY Green Bank is considering benefits to disadvantaged communities when evaluating proposals under all solicitations. This includes strong interest in supporting projects outside of affordable housing, such as clean transit solutions and high-performance retrofits to community facilities, that will deliver essential benefits to disadvantaged New Yorkers.

If you have any questions related to this solicitation, please contact Clara Grantier, Analyst on NY Green Bank's Strategy, Impact, & Investor Relations team, at clara.grantier@greenbank.ny.gov.

Thank you for your continued partnership and interest in NY Green Bank's financing options.
Click Here to Submit a Proposal Under RFP 18
About NY Green BankNY Green Bank is a $1 billion State-sponsored specialized financial entity working with the private sector to identify, address, and alleviate market barriers preventing the widespread deployment of clean energy across New York State. NY Green Bank uses demonstrated financing tools to promote self-sustaining markets, while enabling private sector capital providers to expand the frontiers of current commercial clean energy investment opportunities. NY Green Bank is currently working with some of the most prominent global financial institutions and regional banks, as well as developers, in New York to advance the State's clean energy marketplace.