(ROCKLAND) May 6, 2021 — The Rockland Business Women's Network (RBWN) will host its annual Women of Achievement Breakfast on Wednesday, June 9th at 8:30 AM. This year RBWN will celebrate with a hybrid event that will be virtual and feature pre-recorded segments as well as a live "after party."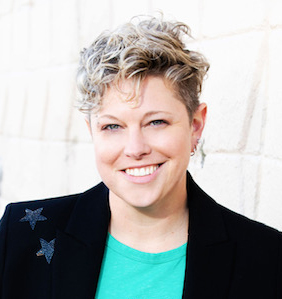 This year's Women of Achievement to be honored are entrepreneur Kelly Campbell and Jawonio's Diana Hess. In addition, Kathleen Cuneo will be honored as Service Woman of the Year. Cuneo has served as Vice President of Membership, Secretary, and Chair of the Scholarship Committee. Four students will also be recognized with scholarships, two Rockland High School seniors, a BOCES student, and a Rockland Community College student.
Kelly Campbell will be recognized for her work as an Integral Leadership Consultant. Campbell was a board member of Rockland's Workforce Development Board as the former owner of the cause marketing agency Liqui-Site Designs Inc. Through that firm, Kelly mentored young professionals in the Rockland County community, and the firm served to enhance the resources of Rockland County not-for-profits for 14 years. Campbell was named to the Forbes Business Council in 2020, received the Rockland Economic Development Corporation's Forty under Forty award in 2012, and has been an active volunteer with Soup Angels Soup Kitchen in Nyack. In addition to coaching creative and technology leaders across the country, she has been a consultant to Facebook and NASA. Most recently, she co-founded Consciousness Leaders, a globally curated collective of diverse experts for evolving organizations. She is currently authoring her first book on redefining leadership.
Diana Hess will be recognized for her dedication and leadership in Rockland through her work at Jawonio. Hess began her career at Jawonio as the Public Relations Manager in October, 2000. She was promoted to Chief Communications Officer in 2010 and is currently serving as Chief Development Officer. Throughout her years of service, Hess has been recognized for her leadership in state and federal disability advocacy, communications and fundraising. Since 2016, she has been the team leader for the $10 million dollar capital campaign to support the new building and 16-acre campus redevelopment. Most recently, in December 2020, she co-produced Jawonio's first livestream fundraiser with a team of colleagues, volunteers and supporters who helped to raise more than $200,000. During her career, Diana has received many honors and awards including: The New York State Leadership Award for Public Service, Cerebral Palsy Associations of NYS; Women of Leadership and Vision Award, Nyack Center; The "J" award for Non-Profit Leadership, JCC Rockland.
Kathleen Cuneo Ph.D. will be recognized for her outstanding support of the RBWN mission over the past several years. Dr. Cuneo, currently serving as Secretary and Chair of the Scholarship Committee, was instrumental in increasing membership and helping to develop campaigns to retain members. She also Chairs the RBWN Scholarship Committee which reviews up to 60 scholarship applications each year to choose students to receive $1,000 from RBWN.
The Presenting Sponsor for the event is the Journal News | lohud | LOCALiQ. Event Sponsors include Bleakley, Platt & Schmidt and GMG Public Relations. The Swag Bag sponsor is Caribbean Food Delights. Additional sponsors include Nancy Seeback CPA, Janet Levitt of Park Avenue Benefit Planning, and Cynthia Branca of Financial Network. Additional sponsorship opportunities are available and can be found detailed here: https://rbwn.org/2020-annual-women-of-achievement-breakfast/ All proceeds will benefit the RBWN Professional Women and Scholarship Fund which was established during the organization's 40th Anniversary and provides the funds for the students scholarships as well as grants for membership for educational opportunities. The fund is under the umbrella of the Rockland Community Foundation. Donations can be made directly to the Fund by visiting www.rbwn.org and clicking on the donation button on the homepage.
The cost to participate in the event is $25 and includes an event swag bag and the live after party. More information can be found at www.rbwn.org . The mission of The Rockland Business Women's Network (RBWN) is to provide women with opportunities for professional and business growth through leadership, education and networking. The vision of the organization, established in 1979, is to create a thriving and supportive women's business organization whose members are inspired to work collaboratively, to grow professionally and to contribute to the economic vitality of the community. The organization also provides grants to members to reimburse them for educational classes and courses they take to enhance their skills.