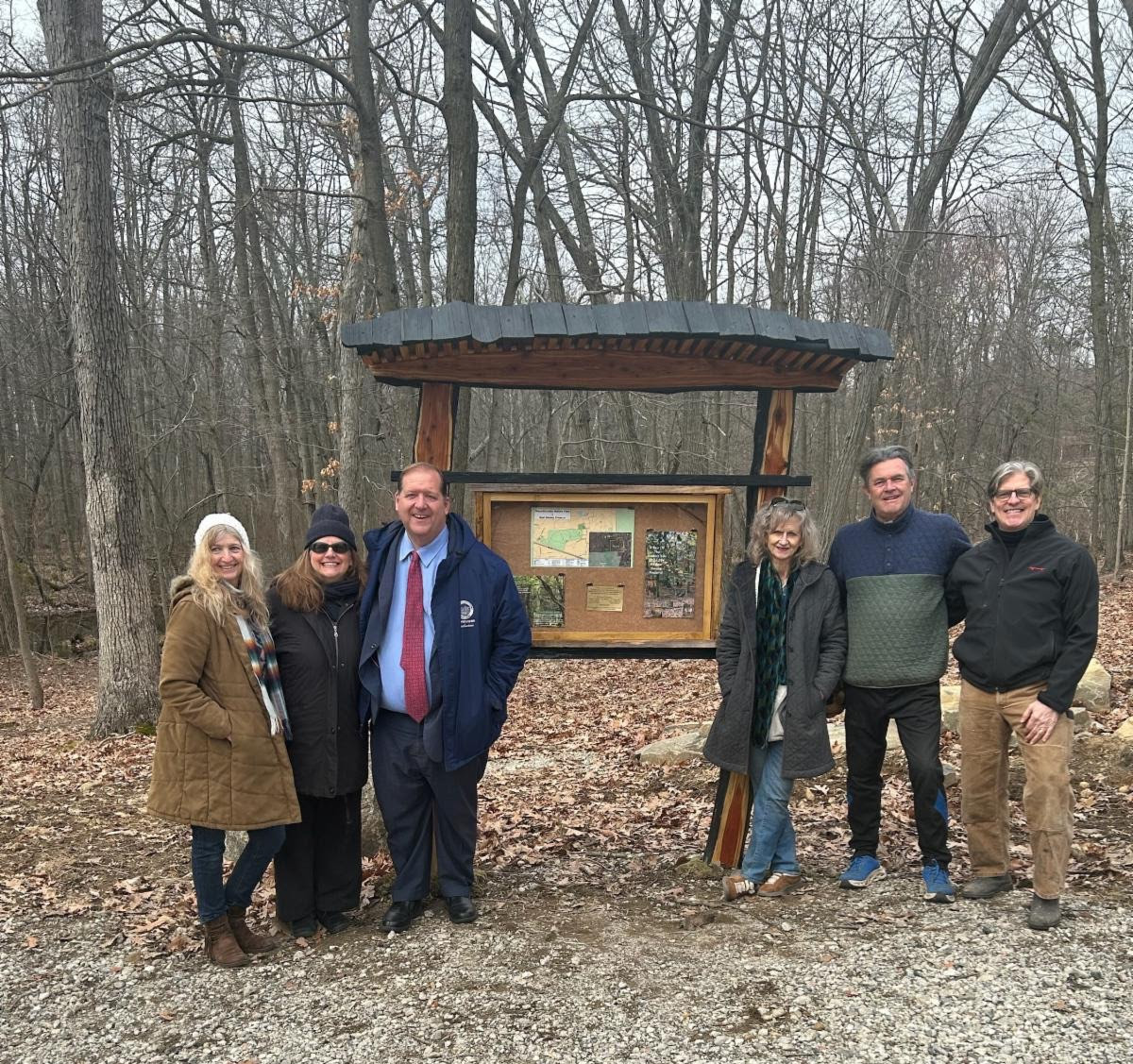 Supervisor Hoehmann joined the Mountainview Preservation Group at Bear Swamp Preserve and Nature Trail on Mountainview Ave in Valley Cottage as they dedicated an educational kiosk at the entrance to the trail.
The 4.3 acre property was bought by the Town in 2017 to preserve open space and protect the wetlands. The property gives residents easy access to the adjacent County of Rockland 83 acre Mountainview Nature Park and it provides a connection to the Long Path.
Special thanks to the Mountainview Preservation Group Peggy Freeman, Joy Wallen, Billie Berman, Christiana Huber, Darryl Eason, Edward Mooney and Lisa Lundgren for their advocacy and support of the property.