Occupants of Multi-Family Dwellings Must Now Be Notified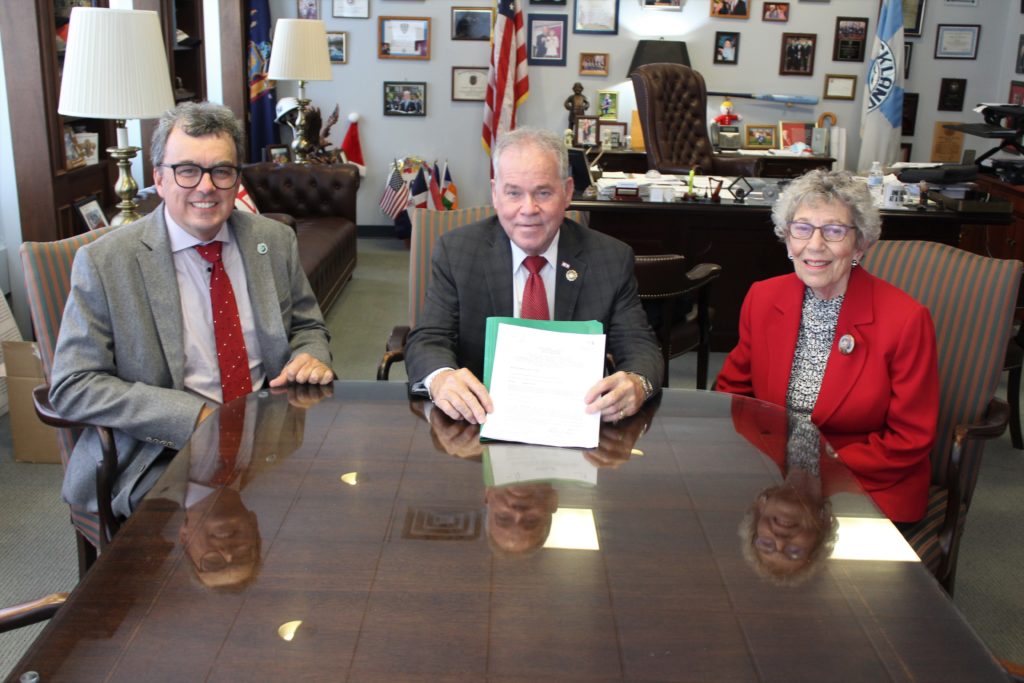 New City, NY, – County Executive Ed Day, County Legislator Harriet Cornell and County Legislator James Foley took part in a signing ceremony for the updated Rockland County Pesticide Notification Law. The update now requires owners, landlords and managers of multi-family dwellings to provide written notification to occupants of multi-family dwellings 48 hours prior to the application of pesticides.
The law requires that pesticide applications that treat an area more than 100 sq. ft have markers placed within or along the perimeter of the area where pesticides will be applied. The markers are now required to be in both English and Spanish, and any other languages if the New York Commissioner of Environmental Conservation deems it necessary.
"My thanks to Legislators James Foley, Harriet Cornell, Chris Carey and Chairman Alden Wolfe for bringing this update forward and to the entire Legislature for passing it," said County Executive Day. "This update will better protect residents living in multi-family dwellings and those who speak Spanish from the possible health effects of pesticides."
According to the 2020 Census, Hispanic-Americans make up 19.6% of the population of Rockland County (66,451 out of 338,329). This population group has grown over 36% since the 2010 Census.
Rockland County Legislature Environmental Committee Chairwoman Harriet Cornell said, "Residents need the vital information these notices provide to make sure they can limit exposure to potentially toxic chemicals. The fact is that we don't fully know the cumulative impact of these pesticides on adults, children, pets, drinking water sources, and the overall environment. This law will alert residents and businesses about the use of pesticides so they can make decisions about whether they want to be in the area while they are being applied or avoid the area to limit their exposure. I thank everyone who supported the efforts behind this important new law."
Rockland County Legislator James Foley said, "This update to the law will allow persons in multi-family housing and Spanish speakers to have the same protections and level of awareness that those in single family homes have had for many years. I am thankful to my fellow Legislators for their support and to the County Executive for quickly signing this update into law."