Drive-Up Firework Show to celebrate Memorial Day Weekend on Sunday, May 30th!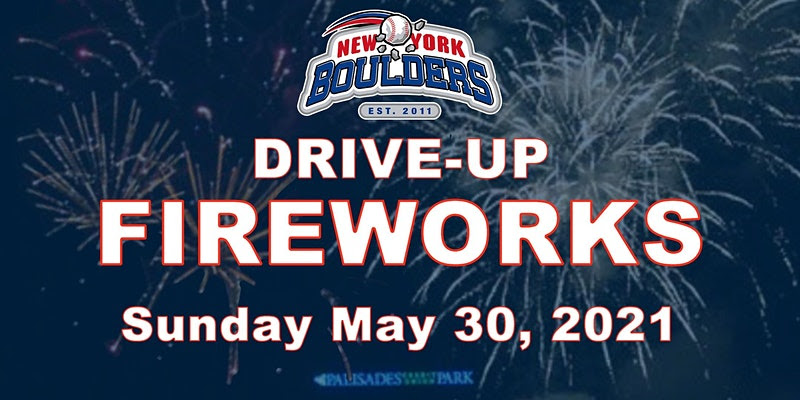 About this event
*Parking lot opens at 6:30pm. Band performance from 7:30-9:30pm. Fireworks begin around 9:30pm.*
Palisades Credit Union Park – Parking Lot
TICKETS MUST BE PURCHASED IN-ADVANCE. TICKETS WILL NOT BE AVAILABLE FOR PURCHASE AT THE DOOR.
TICKETS
– $25 per carload
– Limited number of tickets available
– Public restrooms will be available with social distancing/cleaning protocols in effect
– You MUST put car's make/model and license plate number on ticket confirmation page. Both the make/model and license plate number MUST match the car that arrives at the fireworks show!
– Tickets are not authorized for resale. Tickets should only be purchased though our secure site
DETAILS
– All guests MUST practice social distancing
– Cars will be distanced in the parking lot, with one space between each car.
– Purchase your tickets by clicking on the green "Tickets" link
– The fireworks are RAIN OR SHINE!