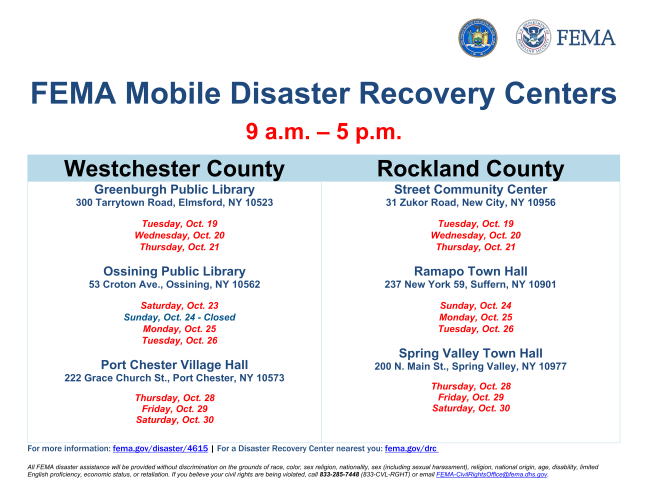 Important News from Town of Ramapo Supervisor Michael Specht:
FEMA Mobile Disaster Recovery Center will be at the Town of Ramapo 237 Rt. 59 Suffern, New York. October 24th to October 26th from 9 am to 5 pm.
If you were affected by Hurricane IDA, you could file your claim here at the Town of Ramapo with the FEMA representatives. If you have already filed a claim, you are welcome to come and speak to the FEMA representatives.
If you have any questions, please contact the Town of Ramapo Supervisors office at 845-357-5100.