Original Interview conducted by Keith Shikowitz. Story edited by RocklandNews.com staff.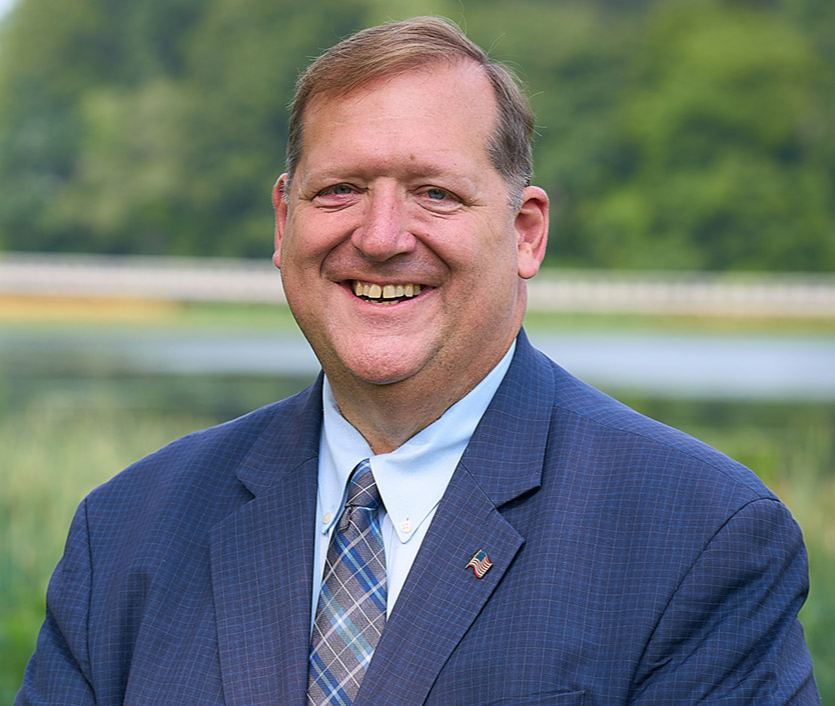 CLARKSTOWN, NY – George Hoehmann, the current Town Supervisor of Clarkstown, is seeking re-election, promoting his track record in fiscal management and economic development.
Hoehmann's tenure has seen tax cuts and the stabilization of Clarkstown's fiscal landscape, contrasting with a previous administration that raised taxes by 44%. He cites his success in consolidating town departments, notably the Department of Engineering and Facilities Management, and negotiating contracts with concessions from unions such as the Police Department and the CSEA as pivotal to his financial strategy. These negotiations have resulted in savings for the town, with new town employees now contributing to their medical benefits.
Hoehmann has also addressed the town's long-term bonded debt, implementing measures to control budget costs. Under his supervision, the town has seen an increase in ratables, which has contributed to maintaining low government costs and a lean staff, enabling the town to implement tax cuts while maintaining service levels.
In response to questions regarding term limits, Hoehmann clarifies that his stance shifted following a legal review that identified a flaw in the term limit law, which required a mandatory referendum. The highest court in New York State unanimously agreed with this perspective.
"It's my recollection that when residents brought a petition looking for term limits to be placed on the ballot, which it should have been and if it was he was vocal against it. He never spoke about term limits until now when it's advantageous to him. If term limits are to be put into effect, they need to be put in appropriately. They were never put in appropriately. It required a public referendum. The Court of Appeals agreed with us unanimously. That's where it stands with term limits. I would prefer to talk about what we've done."
Concerning economic development, Hoehmann highlighted the creation of an Office for Economic Development in Clarkstown, which has been instrumental in fostering business growth and attracting new enterprises. He pointed out successful business expansions and redevelopment projects that have mitigated the issue of vacant commercial spaces, a common challenge in suburban areas. The comprehensive plan of Clarkstown, which includes the flexibility of transferring development rights and rezoning, has been a cornerstone of attracting and retaining businesses in the town.
Hoehmann's campaign for 2023 emphasizes his commitment to fiscal responsibility and economic growth, aiming to continue his efforts in making Clarkstown a financially stable and business-friendly community.
Hoehmann expressed confidence in the future of Clarkstown's economic landscape, highlighting the proactive approach his administration has taken in zoning and development to attract new businesses. He addressed concerns about the Palisades Center Mall, one of the largest malls in the United States, affirming its health with over 90% occupancy, which he stated is one of the highest in the country for such malls. Despite turnover, which Hoehmann considers a normal aspect of retail business, he assured that the essentials of the mall are strong and mentions new entertainment ventures as part of the mall's evolution.
Hoehmann also emphasized the importance of infrastructure, outlining his administration's achievements in significantly increasing the number of miles of road resurfaced each year and the general improvement of town roads compared to state and county roads. His tenure has seen over $50 million in infrastructure upgrades, including the renovation of community centers and pools, the addition of sports facilities, and the conversion of streetlights to energy-saving LEDs. This progress has been partly funded by over $25 million in state and federal grants, which has mitigated the financial impact on local taxpayers.
On the topic of code enforcement, Hoehmann shared a personal anecdote illustrating the issue's relevance. He described the transformation of a single-family house into a boarding house in his neighborhood, reflecting the broader challenge of ensuring code compliance.
The campaign profile for George Hoehmann presents him as an experienced leader focused on prudent fiscal management, economic vitality, infrastructure improvement, and the enforcement of community standards, aiming to continue serving the needs and interests of Clarkstown residents.
Reflecting on the town's past, Hoehmann recounted personal experiences with inadequate code enforcement and how this motivated him to overhaul the system upon taking office. His administration has increased the code enforcement team from one to five officers, with plans to add another, and has revised local laws to improve oversight and compliance.
The introduction of a rental registry and the forthcoming LLC registry are notable enhancements to Clarkstown's regulatory framework. These initiatives are designed to prevent circumvention of the law and to hold property owners accountable. Hoehmann highlighted a significant increase in violations issued and the expansion of the town's fire inspection team as critical components of his enforcement strategy.
Hoehmann also detailed the town's use of search warrants as a proactive measure to address violations, a method not commonly employed by other municipalities. This approach has been successful in resolving issues such as illegal property conversions and overcrowding, with Clarkstown leading by example in the enforcement of building codes.
To further support community engagement in code compliance, Hoehmann's administration has introduced a 311 app, allowing residents to anonymously report issues, which addresses concerns over retribution. The aim is to educate and empower the community to maintain standards without fear of neighborly conflict.
During Hoehmann's tenure, Clarkstown has set a regional benchmark for effective code enforcement, even hosting training for officers from neighboring counties. The message is clear: property values and community standards are of utmost importance, and the town is prepared to act decisively to protect them.
In his campaign for re-election, Hoehmann asserted that aggressive and fair code enforcement is essential for safeguarding residents' investments in their homes and maintaining the integrity of the community. He stated that he remains dedicated to ensuring that Clarkstown's code enforcement is robust, with a well-resourced team and updated legal tools to address any issues swiftly and effectively.
In response to the patronage concerns, Hoehmann's administration made sweeping changes, including firing individuals who were seen as part of the patronage system. He emphasized that most jobs in the town government are civil service positions that require testing and qualifications, underscoring a merit-based hiring process. He also noted that his administration holds employees accountable, including terminating staff for poor performance, to ensure efficient use of taxpayer dollars.
On insurance and litigation matters, Hoehmann addressed the situation involving a former police chief who sued the town, leading to a significant payout. He clarified that insurance costs for municipalities in general have been rising, which is consistent with trends across New York State, and not solely because of the town's legal settlements. Hoehmann emphasized that settlements are part of the operational risks and that Clarkstown, like any entity, is subject to lawsuits, many of which are frivolous.
In terms of his personal motivation for entering politics, Hoehmann shared his background in the not-for-profit sector and the Roman Catholic priesthood, viewing his political role as an extension of his commitment to service. He highlighted the transparency and accountability he brought to the office, including regular tele-town hall meetings and tough negotiations with labor unions.
Hoehmann also touched upon his administration's focus on infrastructure, code enforcement, and maintaining the suburban character of Clarkstown. He spoke of his continued efforts to preserve open spaces, enforce building codes strictly, and implement new initiatives like the LLC registry to maintain the town's integrity and appeal.
Regarding the criticism from his opponent, Justin Sweet, Hoehmann accused Sweet of being soft on crime, referencing a debate video where Sweet allegedly supported cashless bail laws and the release of convicted felons from prison. Hoehmann framed this as a reason to question Sweet's suitability for the role of Town Supervisor.
Iis discussion about Justin Sweet's stance on bail reform, Hoehmann explained that Sweet's comments at the debate were critical of the existing bail system and supportive of criminal justice reform. Hoehmann suggested that Sweet's past positions on these issues were inconsistent with his current criticisms of Hoehmann's policies. He also accused Sweet of attempting to distance himself from his previous statements on criminal justice reform.
In terms of land use policies, Hoehmann responded to accusations regarding the purchase of the Rockland County Day School, asserting that claims of high-density housing proposals for the site were false. He emphasized that there were no such plans and that any future use of the space would involve recreational and possibly some educational activities, but no high-density housing.
Further addressing the issue of term limits, Hoehmann explained that they do apply to the Town Clerk as well as other elected officials, with the exception of judges. He suggested that Sweet's history of running for office beyond the term limit period contradicted his professed support for term limits.
Regarding tax policy, Hoehmann expressed pride in his record of fiscal management, citing years with tax cuts or no tax increase during his tenure as supervisor. He also detailed an instance of enforcing housing codes, mentioning a raid on a property where migrants were being housed illegally and the subsequent legal victory that upheld the town's stance on single-family housing.
Hoehmann concluded by underscoring his experience and track record both in government and the non-profit sector. He argued that his experience with large budgets and organizational management makes him a suitable leader for Clarkstown, contrasting his background with Sweet's, whom he suggested lacks the necessary financial expertise.
Hoehmann concluded by asserting his desire to continue serving Clarkstown to ensure its future viability and maintain the town's standards and values, urging residents to consider his record and vision for Clarkstown when casting their vote.