In response to New York City's plan to relocate 340 migrant males to a hotel in Orangeburg, Rockland County, a host of public officials have voiced their concerns, prompting Rockland County Executive Ed Day to declare a state of emergency for 30 days.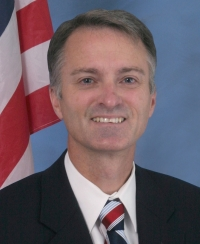 Rockland County Legislature Chairman Jay Hood Jr. was among the officials who spoke out, expressing both empathy for the plight of immigrants and frustration over the lack of coordination and consultation from the New York City Mayor's Office.
"We are a nation of immigrants who have built and continue to enhance this country, and Rockland County has always opened its arms to newcomers," Hood stated. "However, the recent influx has put a significant burden on our local services, and this latest decision to send 340 migrants to our county was made without any dialogue with us."
The Chairman highlighted various challenges the county has faced over the last year, including a 35% increase in children under foster care, an influx of over 1,000 new students, most of whom require ESL classes, and local food pantries running out of supplies. In April, Catholic Charities reported a doubling of households seeking food assistance compared to three years ago, and the county's warming center has seen a 50% increase in guests per night.
The housing crisis in Rockland was also underscored, with more than 80 individuals currently homeless. Nonprofits, including Catholic Charities, are struggling to meet the housing needs of current residents, raising concerns about accommodating new arrivals.
"Migrants are escaping extreme poverty, gang warfare, drug cartels and more. They arrive here with little more than the clothes they wear, needing housing, food, medical attention, education, and jobs," Hood Jr. explained. "They require support, not to be pawns in a political tussle. However, Rockland County is not equipped to manage such demands, and it's unfair to burden local taxpayers with these costs."
Calling for intervention from the Federal Government, Hood Jr. said, "Washington – the President, the House, and the Senate – needs to act. They must either stem the migrant tide or develop a system to assist these individuals."
In the interim, Rockland County legislators have begun reaching out to the New York City mayor's office, urging reconsideration of the plan.
"An uncoordinated mass relocation is not a solution. It's an irresponsible plan that helps no one, not the migrants, local residents, taxpayers, or town and county governments left shouldering the burden," concluded Hood Jr.
The state of emergency in Rockland County underscores the tensions surrounding migrant relocation and the need for comprehensive and coordinated action on immigration at both local and national levels.