New City, NY – During a ceremony in the Allison-Parris County Office Building Rockland County Executive Ed Day presented Dr. Frances Pratt with the Key to the County Award. The Key is presented to a person for engaging in selfless acts of service, leadership, or fellowship in the community.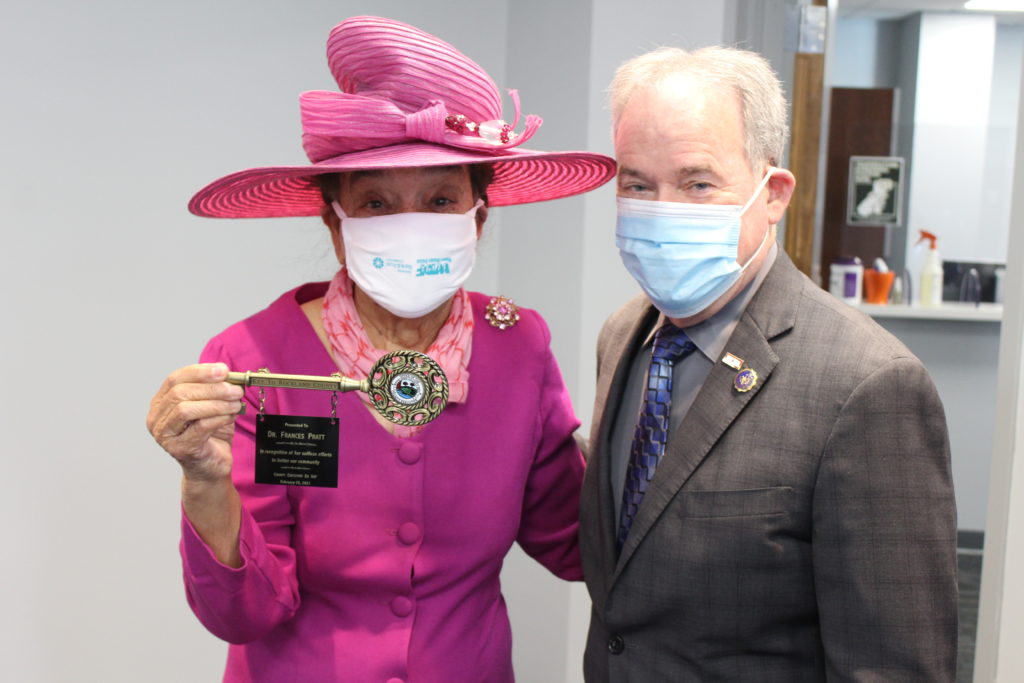 "As you know, the Key to the County is awarded to a person who makes a special contribution to Rockland. We have given keys in the past for acts of love, acts of heroism and acts of service and leadership. But today we recognize someone who has devoted their life to the people of Rockland County," said County Executive Ed Day. "Dr. Pratt has left an indelible mark on our County. She's been described as a soldier for social justice and civil rights, and as a champion for the marginalized and underserved."
Dr. Pratt served as President of the Nyack branch of the NAACP for 40 years. She earned her nursing degree at Rockland Community College and climbed through the ranks to become the first African American Head Nurse in the Emergency Room of Nyack Hospital.
"She has marched, she has organized, she has fought for her beliefs. And in doing so she has enhanced the quality of life for every resident of Rockland. Her personal accomplishments are impressive and deserving of recognition all on their own. However, they pale in comparison to the impact she has had on our community as a whole. Dr. Pratt has served as a mentor to many. I am personally lucky to have been able to turn to her for counsel many times over the years. I am also honored to consider her a friend," said Day.
Past recipients of the Key to the County include: Grace VanderWaal, Millicent Ivey Mackle, William V. Harris IV, Cole Donnellan, and Katelyn Tuohy.
The full presentation is available to view here: https://fb.watch/3V7os-sBrd/