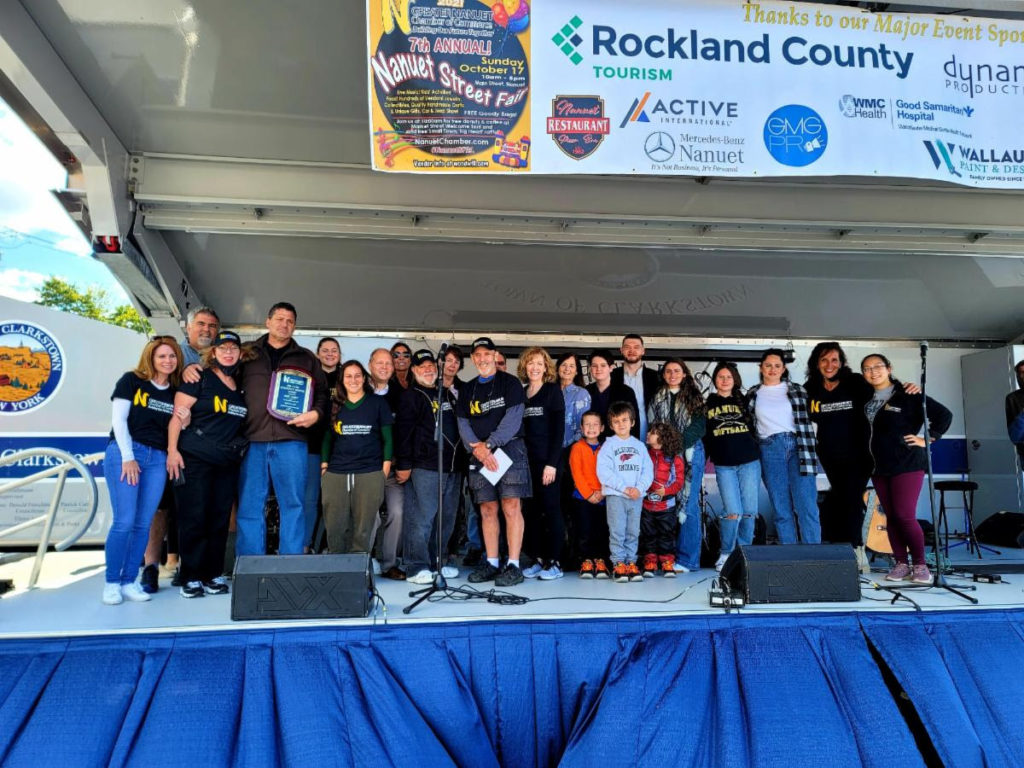 The Nanuet Chamber of Commerce, on behalf of the entire Nanuet Community, is proud to present the 2021 Jim Flynn Community Service Award to Mike Carey.

Mike is an outstanding member of the Nanuet community who has served as a friend, a leader, and a mentor for so many people in our community. Mike's natural and friendly leadership style has helped to shape our Hamlet for the better. . He has been a resident of Nanuet for over 52 years. He attended St. Anthony's Parish School and served as an altar boy for the Parish Church and went on to attend Albertus Magnus High School and was a celebrated athlete, pitching for their baseball team. Mike went on to college playing baseball for Seton Hall University and Dominican College.

Mike's relationship with baseball led to his making lifelong friendships. Being the father of four daughters, with softball in their future, he became actively involved with the Nanuet Little League. Coaching and mentoring many children. He has provided endless guidance to parents as well as in support of their children. Mike is known to share his expertise and share countless hours of practice on and off the field. He is always negotiating gym time on the off-season and is often found at Nanuet Little League fields from early spring until late fall. He has served as a coach, manager and executive Vice President for Nanuet Little League for over 16 years. He is also a Rockland County District and Regional Administrator and provides support to the Challenger Little League, working to impart his passion and provide a positive softball experience for their players.

Mike is a founding member of CUPON of Greater Nanuet. He has also volunteered his services in an official and unofficial capacity for many non-profit community organizations including Meals on Wheels, the Nanuet Chamber of Commerce, Nanuet and Beyond, St. Anthony's Parish, Lions Club of Nanuet, Nanuet Civic Association, and local Girl Scouts and Boy Scout troops.

We are very proud to present Mike Carey with the first Jim Flynn Community Service Award to celebrate and honor his leadership and volunteer efforts to improve Nanuet for all of us.