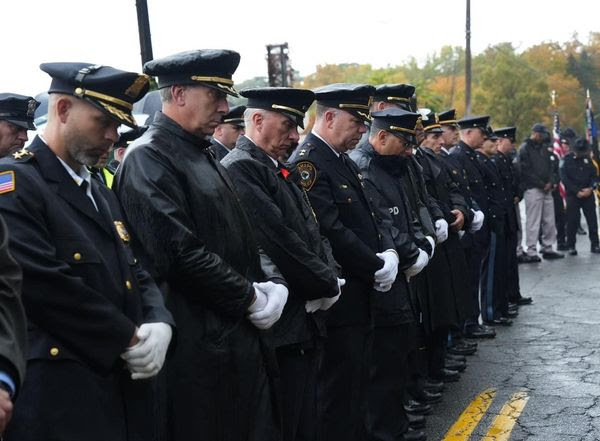 Photo Credit: Ramapo Police Department
Nyack, NY – On October 20, 1981, Rockland County was shaken to its core when domestic terrorists ambushed a Brinks armored car at the Nanuet Mall. In a ruthless act, they murdered Brinks Guard Peter Paige. Their escape attempt took a deadly turn as they killed Nyack police officers Sgt. Edward O'Grady and Officer Waverly "Chipper" Brown while trying to evade a police roadblock at the New York State Thruway entrance. The tragic events of that day sent shockwaves through the community, leaving a lasting pain for the families, friends, and colleagues of the victims that endures to this day.
On October 20, 2023, Supervisor Specht, Chief Martin Reilly, and the Ramapo Police Department, alongside numerous elected officials, joined the O'Grady, Brown, and Paige families for the annual ceremony held in Nyack. The gathering was a poignant tribute to the bravery and sacrifice of these three fallen heroes who gave their lives while protecting the community.