On Sunday, May 21 2023, the Nyack Street Fair will return to Rockland County.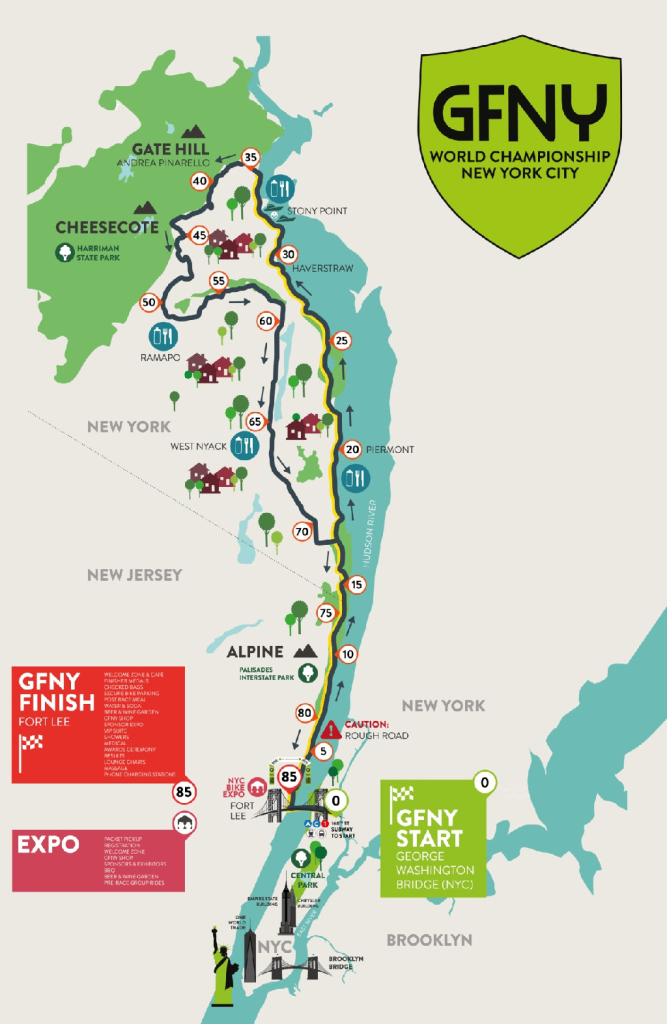 Additionally, the 2023 Gran Fondo NY Bike Race route, which runs directly through Nyack, will occur on the same morning of the Street Fair.
Expect street closures in the downtown area on Sunday, May 21, 2023 starting at 7am for the Street Fair. Race will roll through Nyack on Piermont Ave to lower Main Street, north to Gedney St to Fourth Ave and out of the village on North Broadway. Orangetown Police Department will handle traffic control for the race which is expected in Nyack between 7:45am – 9:45am.
According to the Town of Orangetown:
Starting at approximately 7:30 am, there will be cyclists traveling north on Route 9W through Palisades, Sparkill, Piermont, Upper Grand View, then traveling along South Broadway and Piermont Avenue in South Nyack, into the Village of Nyack and ultimately into Clarkstown. The northbound cyclists should clear the Orangetown area by 9:30 am.

Starting at approximately 10:00 am, there will be cyclists traveling south on Western Highway out of West Nyack and through the Blauvelt area. They will then use the Rail Trail, from Blauvelt to Tappan, and then travel west on Oak Tree Road, making their way back to 9W traveling south, and clearing the area by 2:30 pm.

Temporary traffic detours will be in place at Route 9W / Valentine Avenue, Sparkill; Kings Highway / Edward Street, Sparkill; Bataan Road between Western Highway and Mountainview Avenue, Orangeburg; South Broadway / Cornelison, South Nyack; Oak Tree / Lawrence, Tappan at various times throughout the day. Please expect minor delays and follow posted detours and/or police direction.

There are no other anticipated road closures during the event, but intersections may have traffic control present for the safety of the public and the cyclists.
Orangetown residents are asked to be cautious and aware of the increased bicycle traffic.
The weather forecast looks promising for Sunday. Enjoy the weekend!