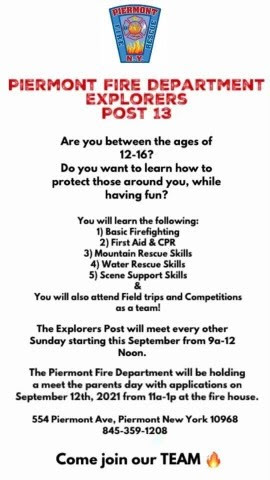 The Piermont Fire Department is pleased to announce that after almost 2 years our Explorer Post 13 is back and better than ever!
All children/teens from ages 12-16 are welcome to join our unique team.
We will be holding a meet the parents/recruit day on September 12, 2021 from 11am-1pm at the Firehouse. All eligible explorer recruits will be provided with an application and approval that day!