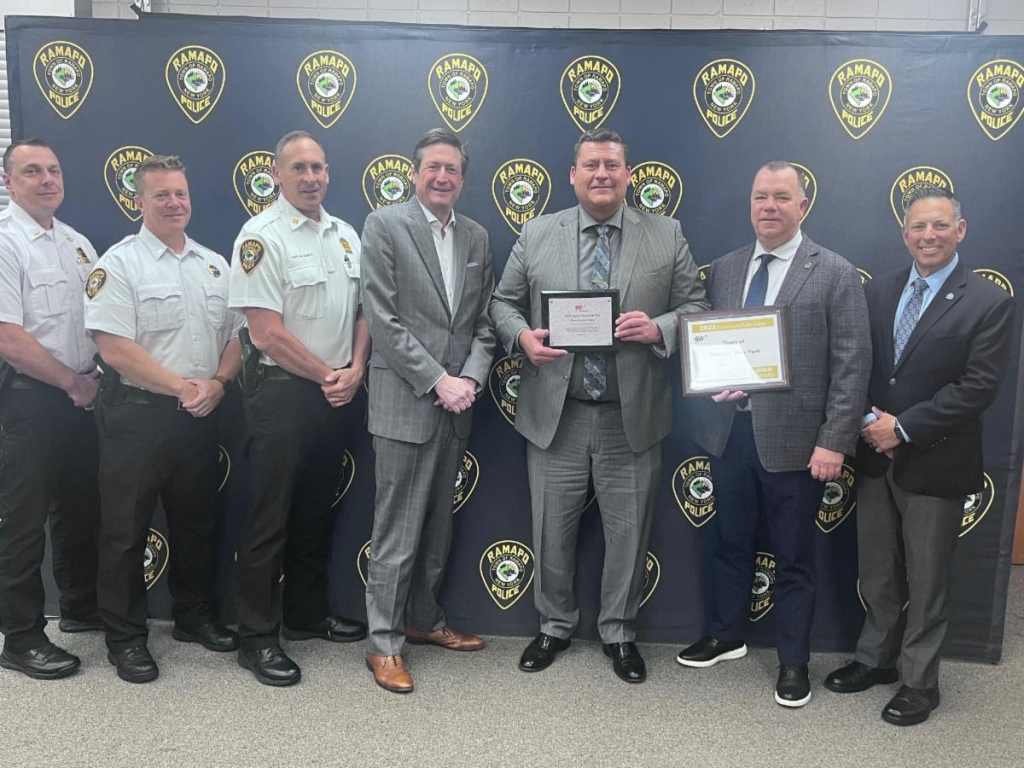 Photo Credit: Ramapo Police Department
RAMAPO, NY – Officer Patrick Pegley of the Town of Ramapo Police Department has been honored with a special recognition from AAA Northeast at their 59th Annual Traffic Safety Awards Luncheon. Supervisor Michael Specht congratulated Officer Pegley for his exceptional dedication to enhancing traffic safety within the community.
Officer Pegley's outstanding commitment to making local streets safer has earned him this well-deserved recognition. The award underscores his tireless efforts to ensure the safety and well-being of all community members.
Additionally, the Ramapo Police Department (Ramapo PD) was presented with the prestigious Gold Award from AAA Northeast. This recognition reflects the department's unwavering commitment to traffic safety in the community.
During the award ceremony, Chief of Police Martin Reilly, along with Captain Daniel Hyman, Captain Michael Colbath, Lieutenant Christopher Youngman, and Lieutenant Blaine Howell, were present to honor Officer Pegley and to receive the Gold Award on behalf of Ramapo PD.