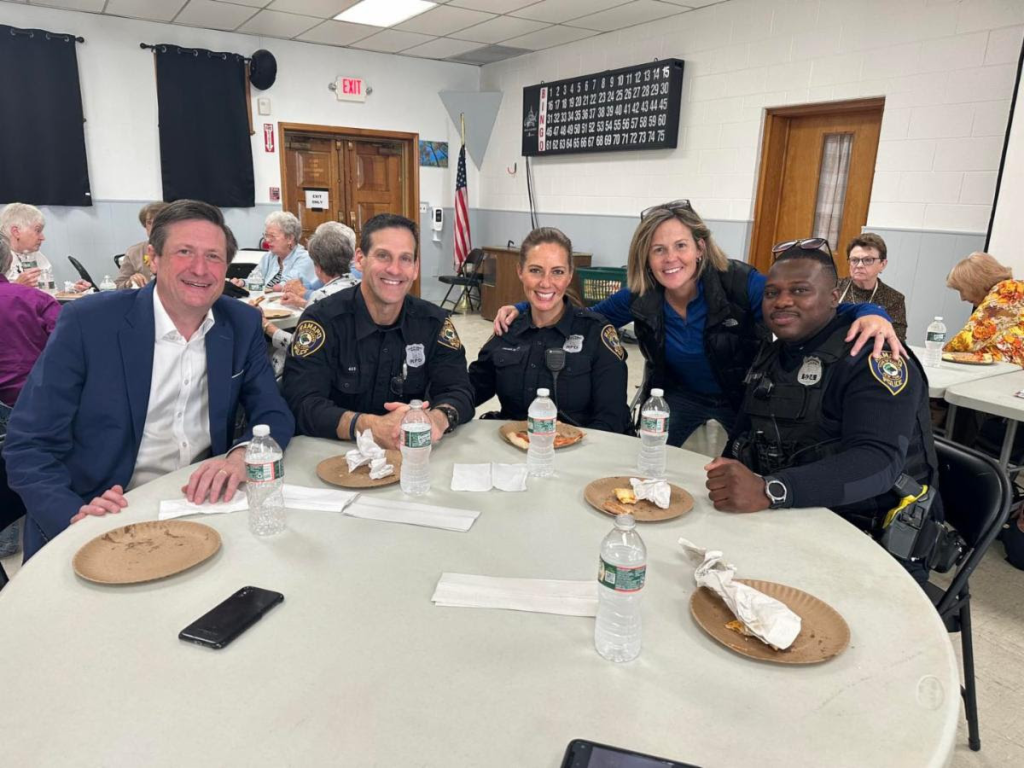 Photo Credit: Town of Ramapo
Ramapo, NY – Supervisor Specht and a team of Ramapo Community Policing Officers, including David Small, Julianne Franklin, and Ronald Simpson, along with Parks and Recreation Director Michelle Antosca, recently shared a delightful pizza party with members of the Montebello Seniors Club. The warm gathering took place at the Town of Ramapo Senior Center and served as an opportunity for community engagement and interaction.
The event was made possible through the kind invitation extended by the Montebello Seniors Club, demonstrating the value of fostering connections and partnerships within the community.