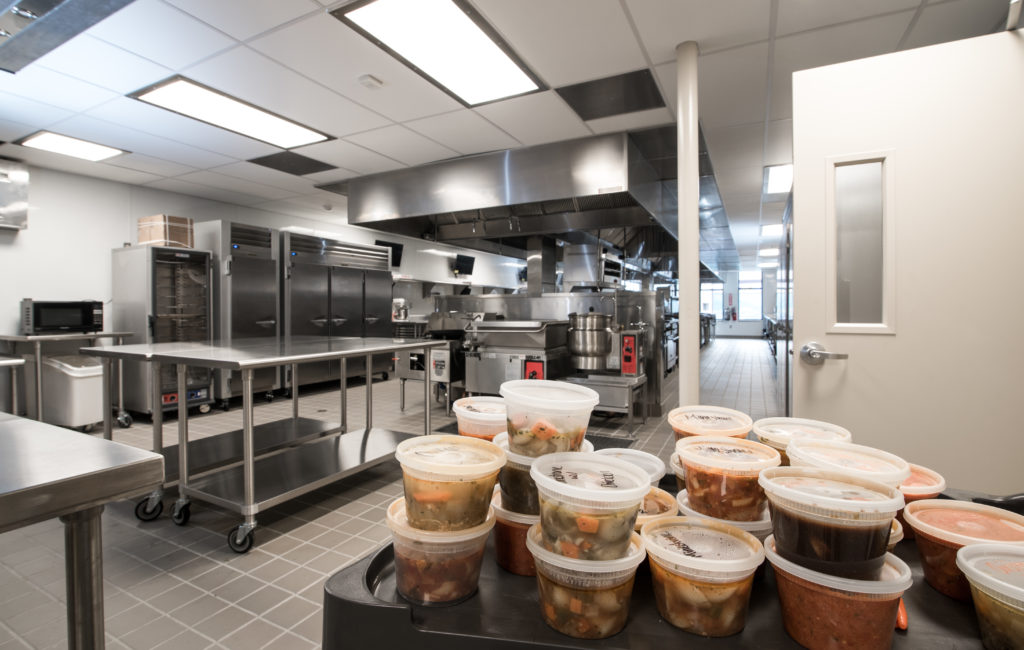 (ROCKLAND COUNTY, New York) September 8, 2021– A series of classes on how to purchase and prepare delicious and nutritious food will be held at the RCC Hospitality & Culinary Arts Center in Nyack this fall. The food and the classes are free and open to individuals who are food insecure and having difficulty feeding themselves or their families. Classes will be held on Mondays from 9 am to noon from September 20 through November 15. There will not be a class on October 11, Columbus Day.
Participants will learn about nutrition and have hands-on preparation of the recipes that they can take home to their families. Expert instructors will help participants gain the skills and confidence they need to prepare nutritious food on a budget. RCC's classroom kitchen features 10 workstations with state-of-the-art equipment as well as a teaching station equipped with audio and video technology so that students can easily hear and see exactly what the steps are for each lesson.
Nutritional information and recipes will be provided by Katherine Schwarz, an experienced professional educator in nutrition, public health and the environment, who specializes in community work with impoverished populations. Cooking demonstrations and lessons will be conducted by Mark Davidoff, the Director of the Hospitality & Culinary Arts Center, and supported by RCC's Hospitality & Culinary Arts students. To register, email Mark Davidoff at mdavidof@sunyrockland.edu, and indicate that you would like to enroll in the class.
The Purchasing & Preparing Nutritious Food Economically series is generously sponsored by Orange & Rockland and supported by Rockland Community College, ShopRite and Flik.
About Rockland Community College, State University of New York
Rockland Community College, State University of New York, offers a safe, supportive learning environment for thousands of students from diverse backgrounds who appreciate small class sizes and personal attention from a distinguished, award-winning faculty that includes Fulbright scholars and SUNY Distinguished Professors. Thanks to the school's affordable tuition, students who begin their career journey at RCC and then transfer to a four-year college can save up to $100,000 on their education. RCC is also proud to provide career training and professional development to adult learners looking to change careers or upgrade their skills through its Career Skills Academy. More information can be found at www.sunyrockland.edu.