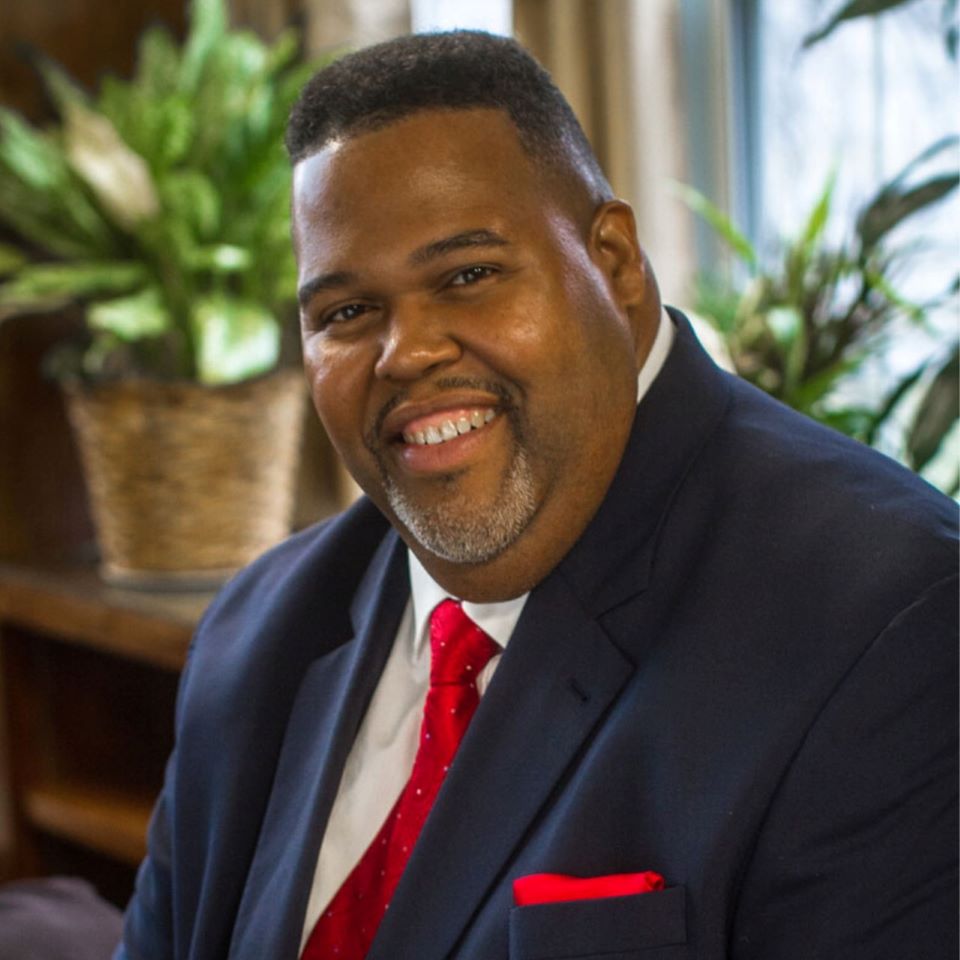 ROCKLAND COUNTY, N.Y. (June 9, 2021) – RCC President Dr. Michael Anthony Baston has recently been elected to join the Board of Directors of the American Association of Community Colleges (AACC), the primary advocacy organization for the nation's community colleges. In service since 1920, the American Association of Community Colleges has aptly been called the "voice of America's community colleges." The association represents and advocates for nearly 1,200 associate-degree granting institutions enrolling more than 12 million students—almost half of all U.S. undergraduates.
The mission of the AACC is to build a nation of learners by advancing America's Community Colleges. This mission statement captures AACC's commitment to advance the recognition of the role of community colleges in serving society today. By providing advocacy, leadership, and service for community colleges, the association plays a key role in assisting the nation as it passes from the industrial era of the 20th century to the new knowledge-based society of the 21st century.
Uniquely dedicated to access and success for all students, AACC's member colleges provide an on-ramp to degree attainment, skilled careers, and family-supporting wages. Located in Washington, D.C., AACC advocates for non-profit, public-serving institutions to ensure they have the resources and support they need to deliver on the mission of increasing economic mobility for all.
"Community colleges are critical resources for local school systems, underserved student populations, and local worker pipelines," Dr. Baston says. "I am honored to join the board of an organization that is in the forefront of promoting the importance of access for all to community colleges, which are truly the gateway to the American dream."
Named one of the country's most Notable Education Leaders of 2017 by Diverse: Issues in Higher Education, Dr. Michael A. Baston serves as the 7th President of Rockland Community College in Suffern, New York. He is a national thought leader amplifying the role community colleges play in redefining educational success, leading diversity, equity, and inclusion campus-wide reform efforts, and developing executive leadership teams.
Dr. Baston is the chairman of the Black Male CEO Educators network, co-chair of Jobs for The Future's Policy Leadership Trust, a commissioner of the American Association of Community College's Commission on Institutional Infrastructure and Transformation, and a member of the National Advisory Board of the Center for Community College Student Engagement. Recently, he was selected as a Designer in Residence for Education Design Lab, a national nonprofit that designs, tests, and implements unique higher education models and credentials that address the rapidly changing economy and emerging technology opportunities. As a national Guided Pathways and Equity Transfer Initiative coach for the American Association of Community Colleges, he is noted for his work with two- and four-year college leadership teams around the nation, helping them integrate student success initiatives to advance college completion and labor market entry success. Dr. Baston also serves as a faculty advisor for Aspen Institute's Community College Excellence New President Fellowship program, mentoring new community college presidents as they explore systemic issues affecting the educational access pipeline and student success.
Dr. Baston holds a B.A. from Iona College, a J.D. from Brooklyn Law School, and an Ed.D. from St. John Fisher College. Dr. Baston received the National Council on Student Development's Terry O'Banion Gold Prize in 2015 and the NAACP Community Leadership Award in 2010.
More information about Dr. Baston can be found at https://sunyrockland.edu/about/president/
About Rockland Community College, State University of New York
Rockland Community College, State University of New York, offers a safe, supportive learning environment for thousands of students from diverse backgrounds who appreciate small class sizes and personal attention from a distinguished, award-winning faculty that includes Fulbright scholars and SUNY Distinguished Professors. Thanks to the school's affordable tuition, students who begin their career journey at RCC and then transfer to a four-year college can save up to $100,000 on their education. RCC is also proud to provide career training and professional development to adult learners looking to change careers or upgrade their skills through its new Career Skills Academy. More information can be found at sunyrockland.edu.