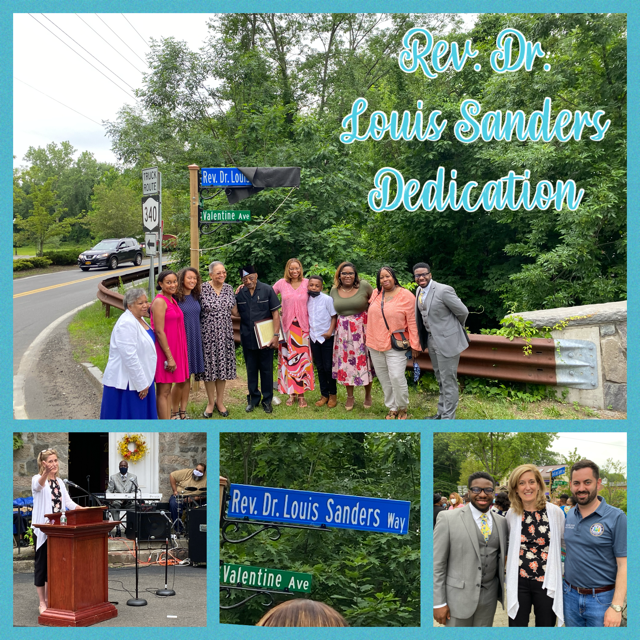 Reverend Dr. Louis Sanders was ordained in 1975, after earning his Master's of Divinity from Union Theological Seminary in New York City. He became the pastor of St. Charles A.M.E. Zion Church in Sparkill in 1981, where he remained until 2017, when he retired to Virginia with his wife, Connie.

During his tenure, he increased membership from 15 to a church that is now known internationally, especially in Africa. He created a place of community by implementing Reach Out Suburbia, SAT programs and on-site HIV and AIDS testing.

Rev. Dr. Sanders was a teacher in Tuckahoe Union Free School District, built church churches in the Republic of Ghana, providing scholarships to many in Ghana. He was committed to human and civil rights and was recognized by the Rockland County Civil Rights Hall of Fame in 2009.
In addition to the above, Rev. Dr. Sanders served as a US Air Force Chaplain, retiring with the rank of Lieutenant Colonel.

May Reverend Doctor Louis Sanders Rest In Peace and may we remember his life's lesson – always see the potential in each and every person.