Senator Bill Weber (R,C, 38th) announced new legislation aimed at improving railroad safety in the aftermath of recent fires in Rockland County. The fires, which occurred along the CSX rail lines on Friday, April 14th, have heightened concerns about train safety and the transportation of hazardous materials.
The proposed legislation, NY Senate Bill 6435, amends the transportation law to increase penalties for individuals, corporations, companies, and associations found to be violating rules and regulations related to braking systems, steering components, coupling devices, and the transportation of hazardous materials. The announcement follows a series of similar incidents in Rockland County and a train derailment in East Palestine, Ohio.
In response to the Rockland fires, Senator Weber convened a meeting with representatives from CSX Rail, demanding answers and accountability. The meeting included elected federal, state, county, and local leaders from Rockland County participating via Zoom.
Participants emphasized the need for families, first responders, and municipalities to be compensated for damages and costs incurred as a result of the fires. In response, CSX has created a streamlined claims process for affected homeowners, who can now email damage estimates directly to CSX at rmfeedback@csx.com.
But history shows that CSX's track record for responding to disasters is not without error.
Numerous CSX Train Accidents in Recent Years
CSX trains, often carrying toxic materials, have derailed repeatedly in the past few years, sometimes posing immediate risk local lives, and in some cases – threatening more systemic environmental damage.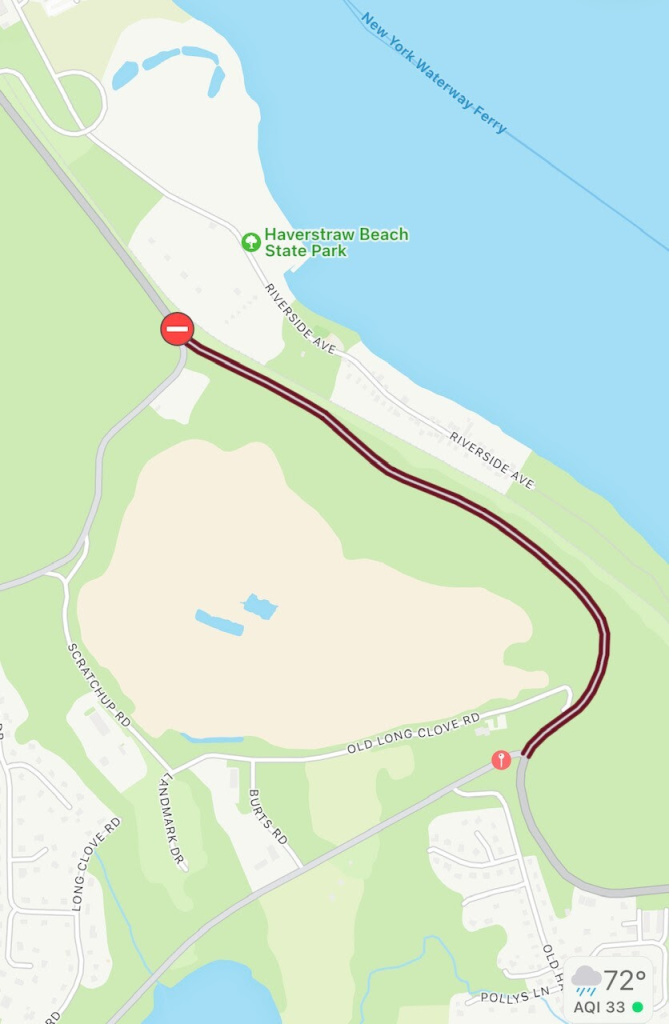 In 2017, a CSX derailment in Newburgh spilled 4600 tons of diesel fuel. Shortly thereafter, Congressman Pat Ryan (D, 18th), a member of the House Transportation and Infrastructure (T&I) Committee, stated "We've seen a disturbing pattern of CSX consistently putting profit over safety, creating serious risk that what happened in (Palestine) Ohio could repeat itself right here in the Hudson Valley,"
More recently a derailment a month ago in South Carolina, and two derailments in January of this year caused power outages in Ohio and Michigan. More recently, a freight train collided with a truck stuck on the tracks in Haverstraw NY on Thursday morning. The incident, which occurred at the intersection of Route 202 and Westside Avenue, resulted in no injuries. [Video]
Investigation by Federal Railroad Administration, Rockland Sheriff's Office
Senator Weber and other officials are also calling for the Federal Railroad Administration to conduct an independent investigation into the Rockland fires. During the meeting, Sheriff Lou Falco revealed that CSX has video footage of the train from the time of the incident. CSX has agreed to provide a copy of the video to the Rockland County Sheriff's Office to aid in their independent investigation.
Senator Weber vowed to continue holding CSX accountable and to keep Rockland County residents informed as the situation unfolds.
More about the Rockland fires: