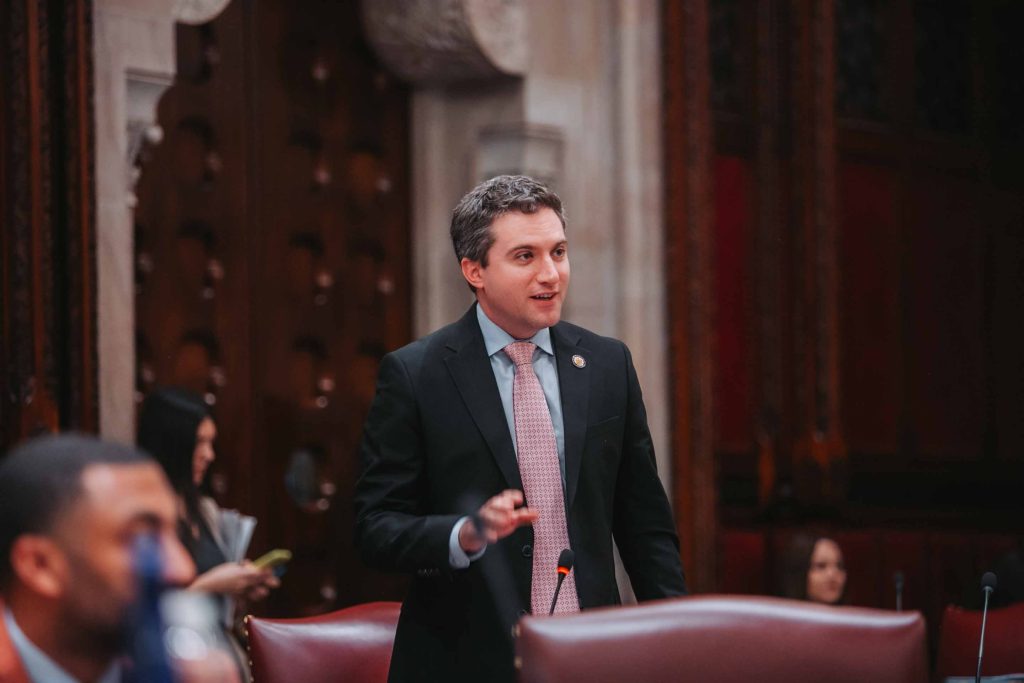 Senator James Skoufis (D-Orange County) announced the passage of his bill, S.4558A, which would restore the Tappan Zee name to the now-Governor Mario M. Cuomo Bridge. The measure received bipartisan backing in a floor vote on Tuesday.
In 2017, then-Governor Cuomo inserted language to rename the bridge after his father into a larger bill without seeking any public feedback. The renaming has stuck in the craw of Hudson Valley residents ever since, who appreciate the significance of the Tappan Zee moniker – suggestive of both the Native American people who long occupied the area, and the Dutch settlers who traveled up the Hudson. Skoufis' amended legislation would see the iconic bridge renamed as the Governor Mario M. Cuomo Tappan Zee – a recent compromise Skoufis acknowledges as respectful of both parties and needed in order to pass the bill through the Senate.
"When 'Tappan Zee' was stripped away for seemingly no reason beyond our former Governor's own vanity, many of my Hudson Valley constituents took issue," said Skoufis. "The name change remains a grievance for many local residents who value our region's history and I am grateful to colleagues on both sides of the aisle for recognizing what a point of pride the Tappan Zee name is for us in the Hudson Valley. I urge the Assembly to take up the measure this week."
The bipartisan bill was first introduced by former Senator Mike Martucci (R-New Hampton), who represented much of Senator Skoufis' new Orange County district.