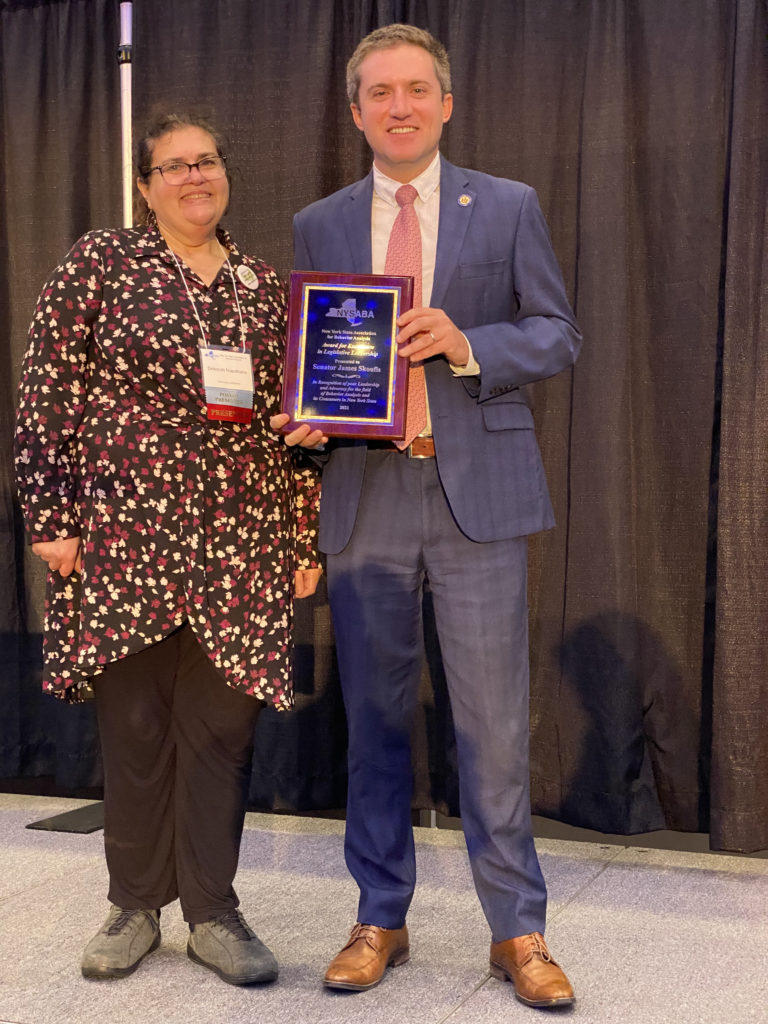 Senator James Skoufis (D-Hudson Valley) was recently presented with the New York State Association for Behavior Analysis (NYSABA) Legislative Award, an honor given to legislators or community members who have championed advocacy and action to benefit the practice, and consumers, of applied behavior analysis. Skoufis fought to pass legislation this year that will lift archaic restrictions for these professionals and ensure that hundreds of thousands of additional children with special needs are able to receive treatment for disorders.
"We are extraordinarily grateful for Senator Skoufis' championing legislation to fix the scope of practice for behavior analysts here in New York," said Debbi Politano, NYSABA Legislative Committee Member. "His leadership on this issue will help countless individuals in New York who might otherwise go without needed treatment."
Napolitano introduced and formally presented the award to Senator Skoufis at NYSABA's annual conference in Albany on October 28.
"Bringing New York into the 21st century by improving access to this expansive therapeutic option is a no-brainer, and I am extraordinarily grateful to NYSABA for their ongoing partnership in this fight," said Senator Skoufis. "I am honored to accept this award on behalf of the many advocates and families who shared their stories with me; I hope we are able to celebrate together once more when the Governor takes the important step of signing this measure into law."