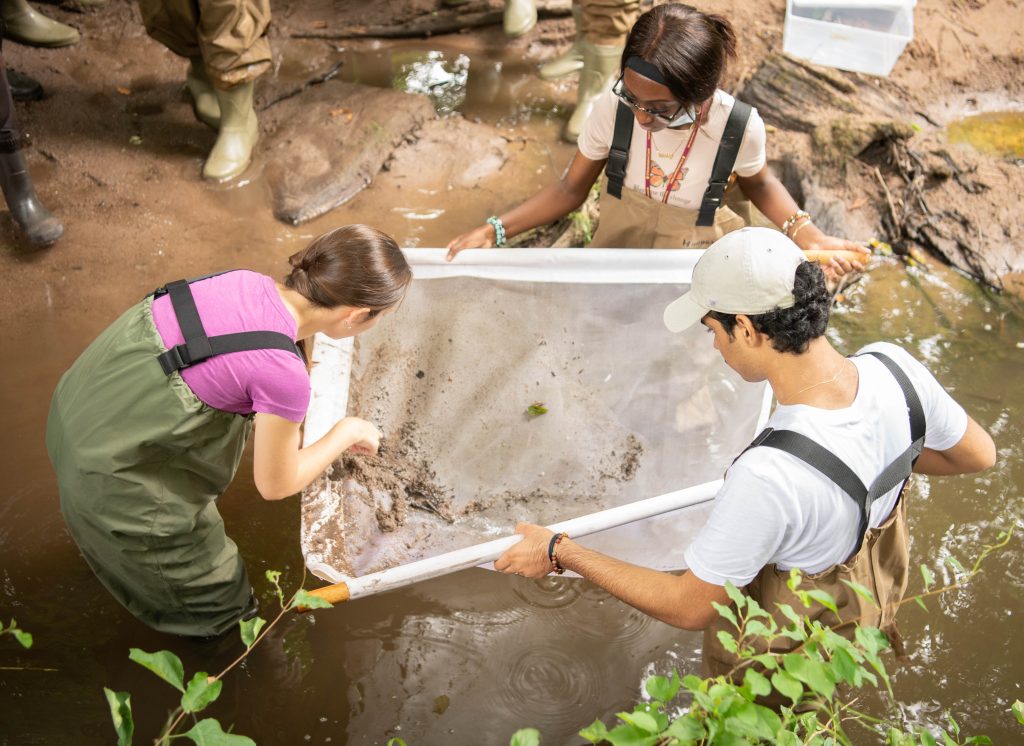 (SPARKILL, N.Y. — Tuesday, April 4, 2023) St. Thomas Aquinas College is pleased to announce that it is accepting applications for its upcoming STEM Exploration Summer Program. The program, sponsored by Veolia for its second consecutive year, will be held at the College during the week of July 23.
The STEM Exploration Summer Program is a one-week, overnight learning experience for rising junior and senior high school students. Students will be immersed in STEM fields, while demonstrating how they can all work together to solve some of the world's most complicated problems. Priority is given to students from groups that have been historically underrepresented in STEM fields. The program is free of charge and also gives students the opportunity to gain valuable college credits.
"A key facet of this program's mission is to break down barriers that are often faced by groups that are underrepresented in STEM fields, by providing access to a truly immersive STEM experience, expert professors, innovative tools, and college credits, all at no cost to the student," said Dr. Bianca Wentzell, Dean of the School of STEM at St. Thomas Aquinas College. "We will accept 30 students into the program this year and look forward to welcoming another great cohort of students to campus. We thank Veolia for their continued sponsorship."
Program participants will take college classes in biology, math, computer science, science fiction, environmental studies and more. Students will also tour a Veolia facility, participate in a career panel discussion, and engage with the STEM@STAC Advisory Board.
Applications are being accepted now through May 1. To apply, please visit www.stac.edu/STEMexplore.
St. Thomas Aquinas College is an independent liberal arts college located on 72 acres in Rockland County, NY, which provides education at the undergraduate and graduate levels. The College's approximately 2,000 full and part-time students can choose from more than 100 different majors, minors, specializations, and dual-degree programs across four Schools: Arts & Social Sciences, Business, Education, and STEM. The College is recognized by U.S. News & World Report in the Top-Tier for Regional Universities, by Colleges of Distinction in both its New York and Catholic editions, by Affordable Colleges Online as a Top College in New York for Return on Investment, and is included as a Military Friendly School®. St. Thomas Aquinas College is accredited by the Middle States Association of Colleges and Schools; its School of Education is a candidate for accreditation by the Association for Advancing Quality in Educator Preparation (AAQEP), and its School of Business is accredited by the International Accreditation Council for Business Education (IACBE). For more information, visit www.stac.edu.