Action is Direct Response to NYC's Migrant Housing Plan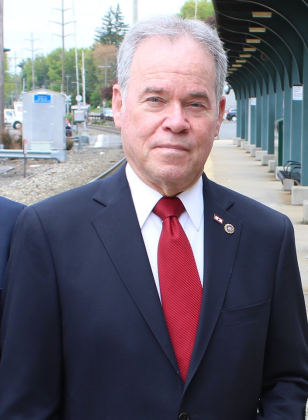 Rockland County Executive Ed Day has declared a State of Emergency in response to New York City's plan to house 340 adult males in the Armoni Inn and Suites in Orangeburg for four months, followed by integration into the county. The declaration comes after Rockland County informed Mayor Eric Adams that they would not allow the plan to proceed, citing concerns about the county's ability to support and sustain a large influx of undocumented migrants.
County Executive Ed Day said, "This County already has a housing crisis due to the lack thereof and lack of affordable housing options. Sending busloads of people to this County that does not have the infrastructure to care for them will only compound that issue tenfold while straining support systems that are already at a breaking point."
The State of Emergency, effective May 6, 2023, will remain in place for 30 days, with the possibility of an extension. It prohibits other municipalities from bringing and housing people in Rockland County and requires hotels and motels to have a license to house immigrants. Additionally, it mandates that any municipalities bringing migrating or asylum-seeking individuals into Rockland County ensure they will be fully cared for and financially supported.
The specific license requirements are outlined in the Sustainable Migration Protocol.
Local Resources Increasingly Strained
In March, Rockland County publicized the strain on its schools, food pantries, housing, and social services due to an increasing number of undocumented individuals resettling in the area. While city officials claim they will provide short-term funding and services to these migrants, no long-term plans for housing, food, and support have been communicated.
County Executive Day criticized Mayor Adams for condemning Congress for their failure to establish a strategy for each migrant before entering the country, only to then send new arrivals to other municipalities without the infrastructure to support them. "As I said yesterday, it's the same as tossing people into the middle of the ocean with nowhere to swim," said Day.
DSS Commissioner Joan Silvestri added that the current system is not built to support large influxes of population seekers and that social services funding is not applicable to undocumented individuals, leaving the county without financial support for those without legal status.
County Executive Day called on Congress and the President to fix the nation's broken immigration system, emphasizing that the issue is not about being anti-immigration. He argued that the current system incentivizes illegal immigration, which drains taxpayer resources from the families already living and struggling in the county, including homeless, disabled, seniors, low-income, and other vulnerable populations.
More on this story available here. Rockland News will continue to follow up as this story develops.