Rockland County State of Emergency Declared Amid Armoni Inn and Suites Controversy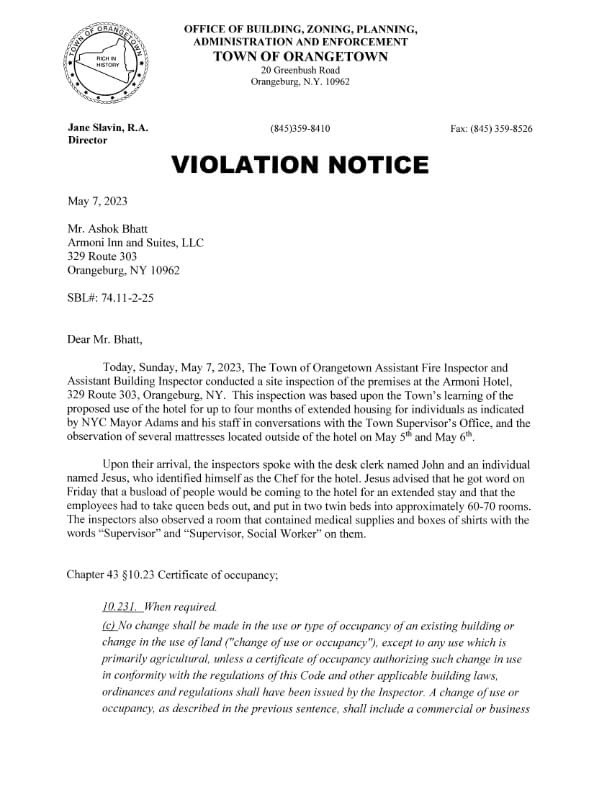 On Sunday, May 7th, the Orangetown Building Inspector issued a Notice of Violation to the Armoni Inn and Suites, following an inspection carried out by the Town's Fire Inspector and Assistant Building Inspector. The inspection revealed that the hotel was undergoing preparations to be converted into a New York City-operated homeless shelter, which would violate its current Certificate of Occupancy. The complete notice can be found on the Town of Orangetown website.
This development comes amidst the ongoing Rockland County State of Emergency, as first reported by Rockland News in our story from Friday 5/5/2023. Rockland County Executive Ed Day declared a State of Emergency in response to New York City's plan to house 340 adult males in the Armoni Inn and Suites in Orangeburg for four months, followed by integration into the county.
The declaration comes after Rockland County informed Mayor Eric Adams that they would not allow the plan to proceed, citing concerns about the county's ability to support and sustain a large influx of undocumented migrants.
The State of Emergency, effective May 6, 2023, will remain in place for 30 days, with the possibility of an extension. It prohibits other municipalities from bringing and housing people in Rockland County and requires hotels and motels to have a license to house immigrants. Additionally, it mandates that any municipalities bringing migrating or asylum-seeking individuals into Rockland County ensure they will be fully cared for and financially supported.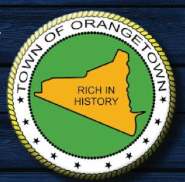 The situation has raised concerns among local residents and officials, who are closely monitoring the issue.